What a blast! A huge thank you to Heather for letting me slip away with friend and fellow outdoor writer Gord Nuttal to bowfish for common carp on Last Mountain Lake in Saskatchewan. Kids had soccer commitments and she was very gracious in offering to take care of them so I could go. Photos don't do it justice ... this is one of those bucket list activities you've just gotta try. Common carp are an invasive species on Last Mountain Lake so there is no harvest limit.
A special thank you to Tourism Saskatachewan for facilitating this trip and to Sundale Resort (www.sundale.ca) for hosting us. If you're thinking of going yourself, be sure to check out their fine accommodations.
Kevin took this, and many other carp, using his Hoyt Buffalo recurve bow (www.hoyt.com) and AMS bowfishing (www.amsbowfishing.com) retriever and arrow.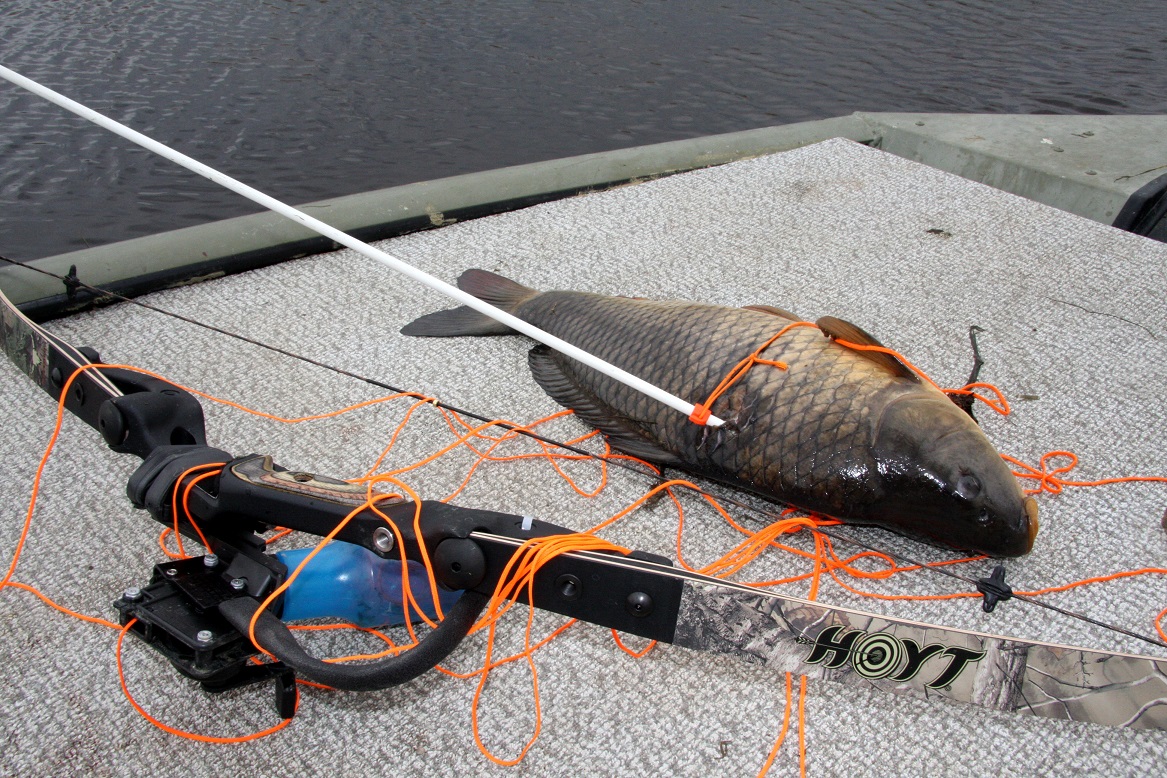 Spectacular Sundale (www.sundale.ca)